The MV Empress is a sturdy steel vessel and with an impressive track record of research and exploration throughout the years. It has also played an important role in the installation of more than 350 anchoring stations and other environmental projects. The unsurpassed experience of the Crew is the best guarantee for competence and safety.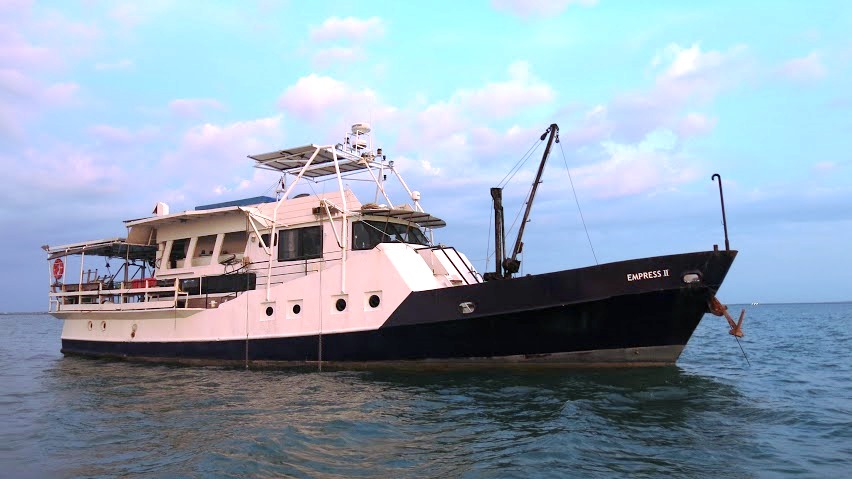 SPECIAL FEATURES
The MV Empress' sturdy construction means that the boat can operate in all weather conditions and its solid construction ensures a comfortable stay even during long trips. Its many additional devices make diving and living on board even more comfortable and safe:
– ColtriSub compressors mounted below deck to lessen the noise.
– Two fast inflatable boats for scuttling divers to and from dive sites.
– Safety stop bars under the boat and oxygen support with long hoses (tech diving).
– A 2,500 lt water maker to guarantee constant supply of fresh water.
– Water filter that enables people to drink tap water and avoid using plastic bottles.
– Solar panels that supply plenty of power and allow minimal use of noisy and polluting generators.
– An electric lift (yes!) with a capacity of 300 Kg that makes water exits as quick and easy as they can get.
– Autopilot connected to GPS, rudder and motors, underwater radar and 3D side sonar. All these instruments enable the captain to determine the position of a diver at any time and with precision.